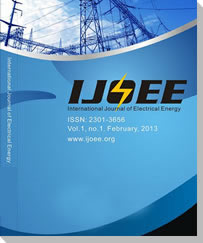 International Journal of Electrical Energy
IJOEE aims to provide a high profile, leading edge forum for academic researchers, industrial professionals, engineers, consultants, managers, educators and policy makers working in the field to contribute and disseminate innovative new work on Electrical Energy. All papers will be blind reviewed and accepted papers will be published quarterly, which is available online (open access) and in printed version.

Recently Published Papers
The Induced Physical Effects on the Semiconductor Electronics under Electromagnetic Pulse
V. V. Shurenkov
Abstract—The response of the electronic devices subjected to the Electromagnetic Pulse (EMP) effect is a complex problem. The damage to the electronic device due to the EMP is one of the main failure mechanisms in the modern semiconductor electronic systems. The study of the induced physical effects on the semiconductor electronics in this particular aspect of damage is applicable not only to EMP problems but is also applicable when...[Read More]
ISSN: 2301-3656
Editor-in-Chief: Professor Bale V. Reddy, Canada
Executive Editor: Prof. Zhusheng Kang, UESTC, China
Associate Executive Editor: Ms. Scene Jiang
DOI: 10.18178/ijoee
Abstracting/Indexing: EI(INSPEC, IET), Ulrich's Periodicals Directory, Google Scholar, Crossref, etc.
E-mail questions or comments to IJOEE Editorial Office.